Time/Value ratios of common work tasks
by Georgia Guthrie
Recently at the Action Mill, we have been focused on designing ways to help people create work habits that improve their efficiency and satisfaction with their day to day tasks. In December, we were pleased to participate in an open house for participants of the National Performance Network (NPN) Annual Conference.
We decided to use that opportunity to ask our NPN visitors to share how they feel about the different work tasks they do every day, like phone calls, email, meetings, and individual work. As designers, we visualize data to help us understand it, so we created a time/value chart for these tasks.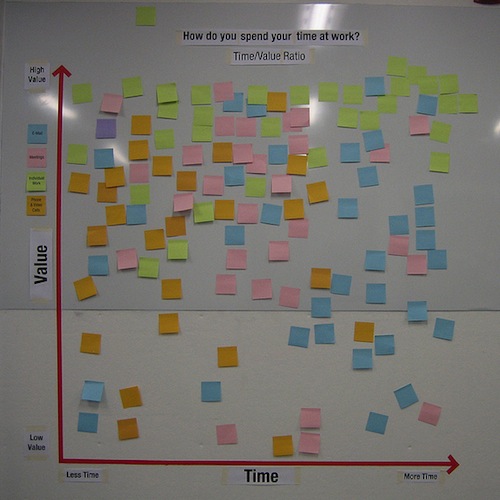 As you can see in this photo, the horizontal axis indicates time spent, and the vertical axis indicates value. We asked participants to plot their own data, with different colored post-its to represent the different tasks of phone calls, email, meetings, and individual work. Posts on the upper right hand corner indicate that the task took up a lot of time and had a lot of value. Posts in the upper left hand corner indicate that the task took little time and had high value.
We're sharing the results of this survey below. (The number scales are for comparison only, and are not meant to be actual measurements or specific units).
Phone & Video Calls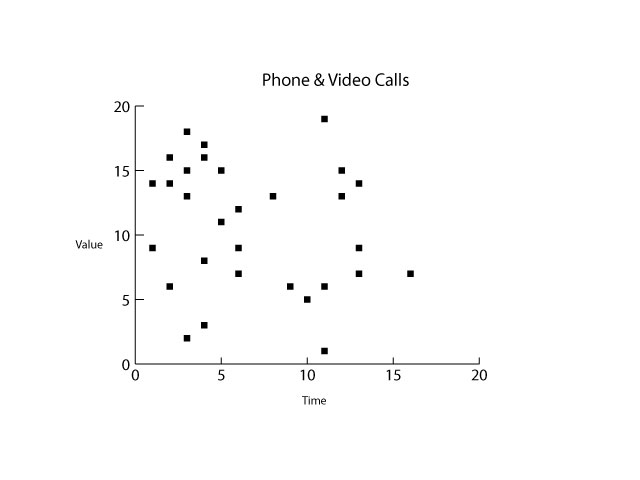 From the positions of the points, there is a weak trend that our participants find phone calls to be valuable and don't take up very much time.
Meetings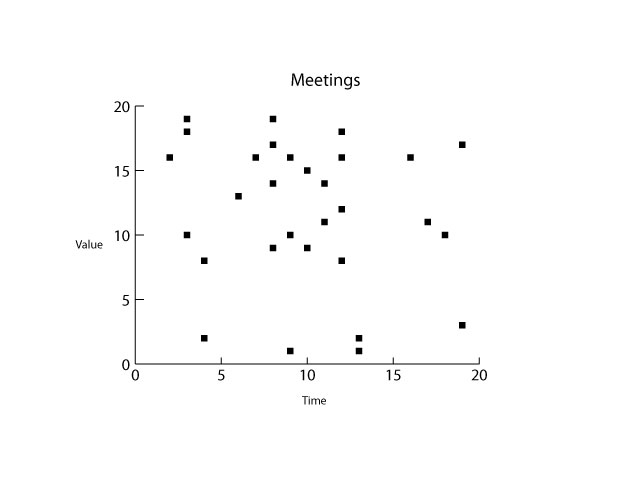 The data for meetings had a rather large spread, with some extremes towards meetings being low value and time-intensive, and also being high value and not very time-intensive.
Email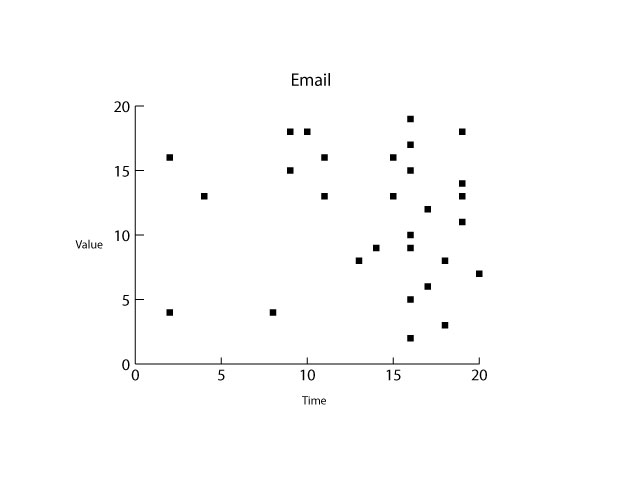 The data on email was one of the clearest indicators that email is seen as a task that takes up a lot of time.
Individual Work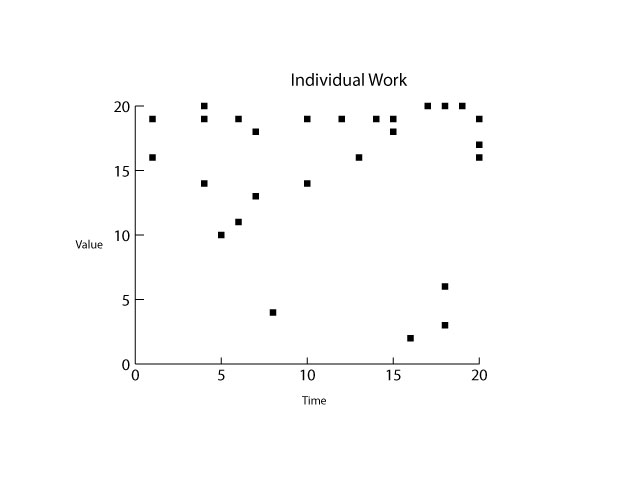 The data on individual work also had a fairly strong indicator that many participants find it to be valuable. Happily, a good portion of our participants appear to devote lots of time for this task.
These results confirm some things that we at the Action Mill have noticed in our ourselves. We've been working on ways to hone our own work practices, first by evaluating, thoughtfully tracking, and evaluating our tasks, and then using that knowledge to shape our days to maximize productivity and cut down on tasks that we don't get value from.
We've created a lab in our design studio where we test different practices, including Personal Kanban task management, limits on our email usage through a method we call "LeanMail," and different ways of organizing time for group work, individual work, and for staff to cultivate "flow." You can read more about these experiments in the lab section of our website, watch a video of our webinar on Personal Kanban, or sign up for a free webinar about our LeanMail method, taking place Wednesday January 23 at 2 pm EST.